GET A FREE MOVING QUOTE!
Movers Greenville NC | New Bern NC | Kinston NC
GET A FREE MOVING QUOTE!
Greenville NC | New Bern NC | Kinston NC
Locally Owned & Operated Movers Greenville NC
Exclusive Shipments (no sharing a truck)
Guaranteeed Delivery Dates (including out-of-state)
Deliveries up to 800 – 1200 miles from Greenville, NC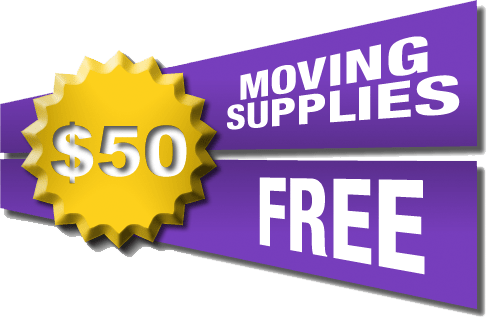 Our Movers Serve: 
Greenville, NC
New Bern, NC
Washington, NC
Kinston, NC
Williamston, NC
Edenton, NC
Choose the Moving Professionals: Advance Moving & Storage | Movers Greenville NC
Moving is stressful. We've all been there. Many of us have also considered hiring professional movers versus moving ourselves. What are the advantages of hiring movers? Are there any disadvantages? How do you choose the right moving company to ensure you don't get scammed?
Keep reading to find out more about:
Pros and cons of hiring movers
Choosing your moving company
Don't get scammed
Pros and Cons of Hiring Movers
We want to help you feel less stressed during your move, and sometimes that means hiring professional packers. You might be on the fence about hiring someone to pack your belongings, and we understand why. There are plenty of pros and cons about hiring professional packers… Read on to find out!
Pros: 
Less stress – It goes without saying: leaving the packing to others is going to take a lot of the stress off your shoulders. Hiring packers will save you time and energy, so you can focus on more important things – like working, taking care of your kids and preparing for the move. In addition to emotional stress, hiring packers will prevent physical stress as well. You won't have to lift a finger when it comes to heavier items (i.e. televisions, artwork and side tables) – saving you from back pain and strained muscles.
You'll save A LOT of time – For many, time is one of the most important factors when deciding whether or not to hire packers. Packing up an entire household could take you months. While professional packers could potentially pack everything up in a few days. If you work around the clock, you probably won't have extra time on weekends to box everything up. After all, packing your house is a very tedious process. Not only do you have to properly protect all of your belongings in bubble wrap, newspaper and foam but you also have to construct moving boxes and carefully load them well before the move date. Those who have to move quickly will also benefit immensely from hiring packers. With all the things moving at the last minute requires, the last thing you want to worry about is packing your things perfectly. On the other hand, if you have the time (i.e. work part-time or have the weekends free) then packing your own things may make more financial sense.
You won't have to search for moving supplies – Good news! By hiring professional packers you won't have to search high and low for moving supplies. From bubble wrap and boxes to packing tape and foam cushioning, your packers will bring the very best moving supplies and equipment to ensure all of your belongings are properly protected and boxed up securely.
Damage-proof – Without a doubt, hiring reputable professionals to box up your belongings will be more efficient than doing it yourself. Given that professional packers are – professionals – you'll likely end up at your new home without damaged or broken items. Remember: professional packers are trained! Chances are, they're more knowledgeable than you of the most efficient ways to properly pack household items – and they'll do it all with the very best moving supplies.
Cons: 
It's expensive – The number one reason people opt to not hire professional packers to box up their home is the money factor. After all, hiring movers to pack you – on top of already moving you – is going to cost at least a few extra hundred bucks. If you're embarking on a local move, you'll most likely have to pay your movers for the extra hours and supplies. If you're moving long distance, you may end up paying a flat-rate for everything. Of course, rates vary from moving company to moving company. So make sure to ask how much they charge per hour per mover and how long those packing services typically take.
Less control – For those who prefer to do everything themselves, hiring packers may not be the best decision. When you hand over the packing duties to someone else, you relinquish control over a big part of the process. Keep in mind you won't necessarily be able to control how a packer wraps and protects your belongings. You also won't be the one deciding what goes in which box. For instance, packers might box up your dinnerware with your flatware or barware, when you'd much rather pack these items separately. If you do decide to hire packers, make sure you give them as much guidance as possible about what should go where.
It's impersonal – From sentimental items to valuable belongings, having strangers sift through your things can just feel downright weird. Many prefer to pack up their valuables and especially personal belongings themselves. Before opening your doors (and cabinets) to professional packers, you need to be sure you can trust them completely. I recommend thoroughly researching a moving company before hiring them for the job of packing. When choosing a trustworthy moving company, make sure to check reviews and ratings first.
Choosing Your Moving Company Greenville NC
When you begin arranging your relocation, it is critical to take your time when selecting expert moving firms. There are numerous moving companies to choose from, but don't just pick one at random. If you choose a moving company without doing any research, you risk having damaged items and an unpleasant move. Let's avoid that with these five methods for comparing movers.
Compare reviews. As you begin your investigation, compare moving companies' reviews. See who has the highest internet rating based on reviews, comments, and references.
Gather estimates. Select a company from the list of those you researched to book free estimates with. This is a tool that allows you to request an accurate estimate of your move and the services you need. Ask lots of questions and look for movers who are ready to assist and explain the procedure.
Compare rates. Once the moving and storage estimates have been completed, compare the rates of each company to discover who best fits your budget while balancing the level of services discussed.
Select services. Select the businesses that have estimates within your budget and discover who offers all of the moving and storage services you require. There are numerous services available, including packing, custom crating, short-term and long-term storage, and furniture disassembly.
License information. Finally, compare the facts. Request and check the license information of your top movers, examine who is a member of the pro movers group or is listed under the American Moving and Storage Association, and adhere to their code of ethics. Are they accredited by the Better Business Bureau (BBB).After you've completed these procedures, take your time to determine which moving and storage company is most suited to your personal needs. You'll want movers who are easy to deal with and communicate with.
Begin planning your move with these suggestions for comparing moving companies. Approach your next move with confidence, knowing that you have chosen the best professionals for the task. Begin today and watch your move become a reality.
Don't Get Scammed
Don't let moving scams spoil your next relocation. While most moving companies in the U.S. are reputable businesses, a few bad apples still remain – along with their victims' cautionary tales. According to the Federal Motor Carrier Safety Administration (FMCSA), a growing number of complaints have been filed against movers lately – many of which are due to the "fraudulent practices… of rogue movers."
If you're going to fork over the money for a mover, it's your responsibility to make sure the moving company is legitimate. After all, moving day is stressful enough without entrusting your precious belongings to the wrong people. Luckily, there are plenty of ways to check out the credibility of a moving company before you even pick up the phone. Here's how to know if a mover can be trusted with your stuff.
Are the movers Greenville NC properly licensed and insured?
It's important to note that while interstate movers are required to register with the Federal government and can be found in the U.S. DOT system, local movers are only regulated by the state. Every state has their own licensing regulations, so you should read up on your state's requirements to ensure that your local mover is legitimate.
According to the FMCSA, interstate movers are required by law to offer two types of liability options: Full Value Protection and Released Value. The FMCSA defines these options, below. 
Full Value Protection: "your mover is liable for the replacement value of lost or damaged goods in your entire shipment…This is the more comprehensive plan available for the protection of your belongings." The cost of Full Value Protection varies by mover.
Released Value Protection: "The most economical protection available is Released Value, since it is offered at no additional charge. However, the protection is minimal. Under this option, the mover assumes liability for no more than 60 cents per pound per article."
You can read more about the specifics of both options on the FMCSA website. In addition to offering you liability options, your mover must have their own insurance as well. Moving companies should be able to provide you with proof of insurance upon request.
Are there complaints about the movers Greenville NC?
"Where there's smoke, there's fire." When you see multiple complaints from customers, take note! This often signals a red flag.
If you're embarking on an interstate relocation, you can also check the FMCSA website, directly, for more information on any official complaints. Every interstate moving company should obtain a U.S. DOT number. As part of this system, consumers can now enter the moving company's number into the FMCSA's search engine, located under the "Search Movers & Complaint History" website tab. This search tool reveals registered interstate movers' complaint history (or hopefully, lack thereof).
We also recommend checking the Better Business Bureau (BBB) to see any complaints filed against both intrastate and interstate movers in Greenville NC. The BBB is a non-profit organization helping people find companies they can trust. If a moving company has been accredited by the BBB, it means the movers have met the organization's accreditation standards.
How are the moving reviews?
Ask your neighbors, friends and family for recommendations. Listen to their personal experiences with various moving companies. Check Nextdoor.com (a social network for your neighborhood community) to ask neighbors for suggestions. Check Yelp and other review sites – just be aware that the internet is filled with scams and fake reviews.
Did the mover see your things before giving you an estimate?
Moving companies should perform either an in-person inspection or a video survey of your belongings before giving you a quote. Otherwise, you could end up with a bill that far exceeds the original estimate. If they offer to give you a quote over the phone or internet, based on your own account of your household goods, run! This red flag could mean a potential moving scam. Rule of thumb: any company that quotes you a firm price without surveying your things by video or in-person, probably shouldn't be trusted. To ensure you get the best deal, I recommend comparing at least three or four quotes from various moving companies.
After an inspection, the movers should send you their estimate (and other possible charges) in writing – leaving no unwelcome surprise costs for later. If the moving company's quote is noticeably more or less expensive than other moving company estimates, this should also be a big red flag.
Are they professional?
Besides the technicalities of licenses and insurance, consumers need to use common sense when hiring a moving company in Greenvile NC or anywhere else for that matter. Be on the lookout for whether or not the movers are true professionals. Do they have a real office and business email address? Is the moving company part of a reputable van line? Are they wearing uniforms and driving professional moving trucks? Have they provided you with an official Bill of Lading? Is the estimate too good to be true? Do they possess an official business license? If your gut tells you something's off, listen.
Hire Advance Movers Greenville NC Today!
At Advance Moving and Storage, Inc. we are movers in Greenville NC who are here to help you have the best move possible in Greenville NC, New Bern NC, Kinston NC, and surrounding areas. We're dedicated to making sure you get everything you need on your next move. Large and small moves welcome, whether you're local, intrastate, or interstate, our courteous, experienced, personnel are ready to help.
We want to help you feel less stressed during your move, and sometimes that means deciding to hire professional movers in Greenville NC. You might be on the fence about hiring someone to pack and move your belongings, and we understand why. But you won't regret hiring us for your move. Contact us today!